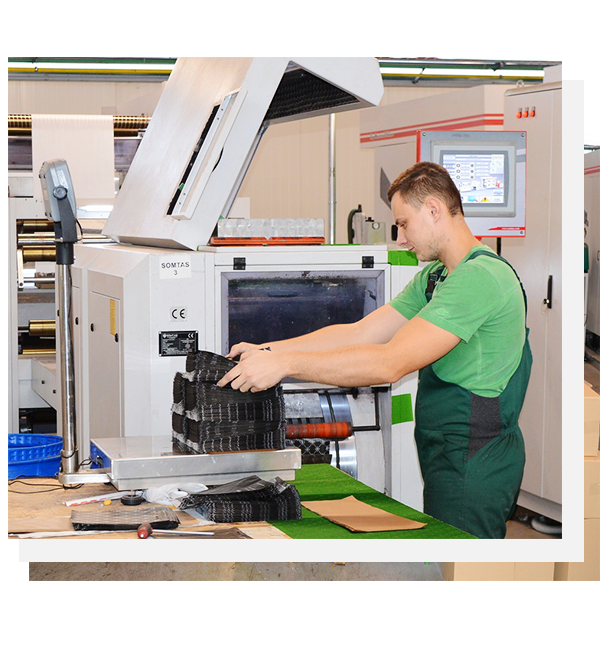 More than 22 years of experience.
Eko papir is a traditional family company established in 1998 by Darko Matošić. Today, the story of the company is continued by his son Krešimir, the managing director of the company.
The great financial strength and stability of the company are the result of the shareholding structure – a 75% equity share is held by the Generali GEF fund, while the Matošić family owns the remaining 25% of the company.
0
Annual production of bags and other products
>
0
%
Proportion of export to the largest markets in the EU
Why choose
Eko Papir?
Every year, our 150 employees manufacture almost 800 million paper bags with handles, flat bags, and some other, more specific products.
Manufacturing
Renewed machinery in its two key manufacturing programmes
Through a strong investment cycle in recent years, the company EKO papir renewed its entire machinery in its two key manufacturing programmes. This way, we can provide our buyers with world-class quality of products. New machinery also has a higher level of productivity and fewer malfunctions, so excellent prices can be achieved and high-quality services can be provided, while keeping deadlines at the same time.
On 27 December 2019, Generali GEF, a private equity fund, became a 75% owner of the company EKO papir d. o. o. The remaining equity share of the company...
In 2020, the company EKO papir continued to operate successfully, and despite the challenges faced due to the COVID-19 pandemic, it generated income in...
In 2021, the Management of EKO papir adopted a new business strategy by way of which it will take advantage of the favourable conditions...